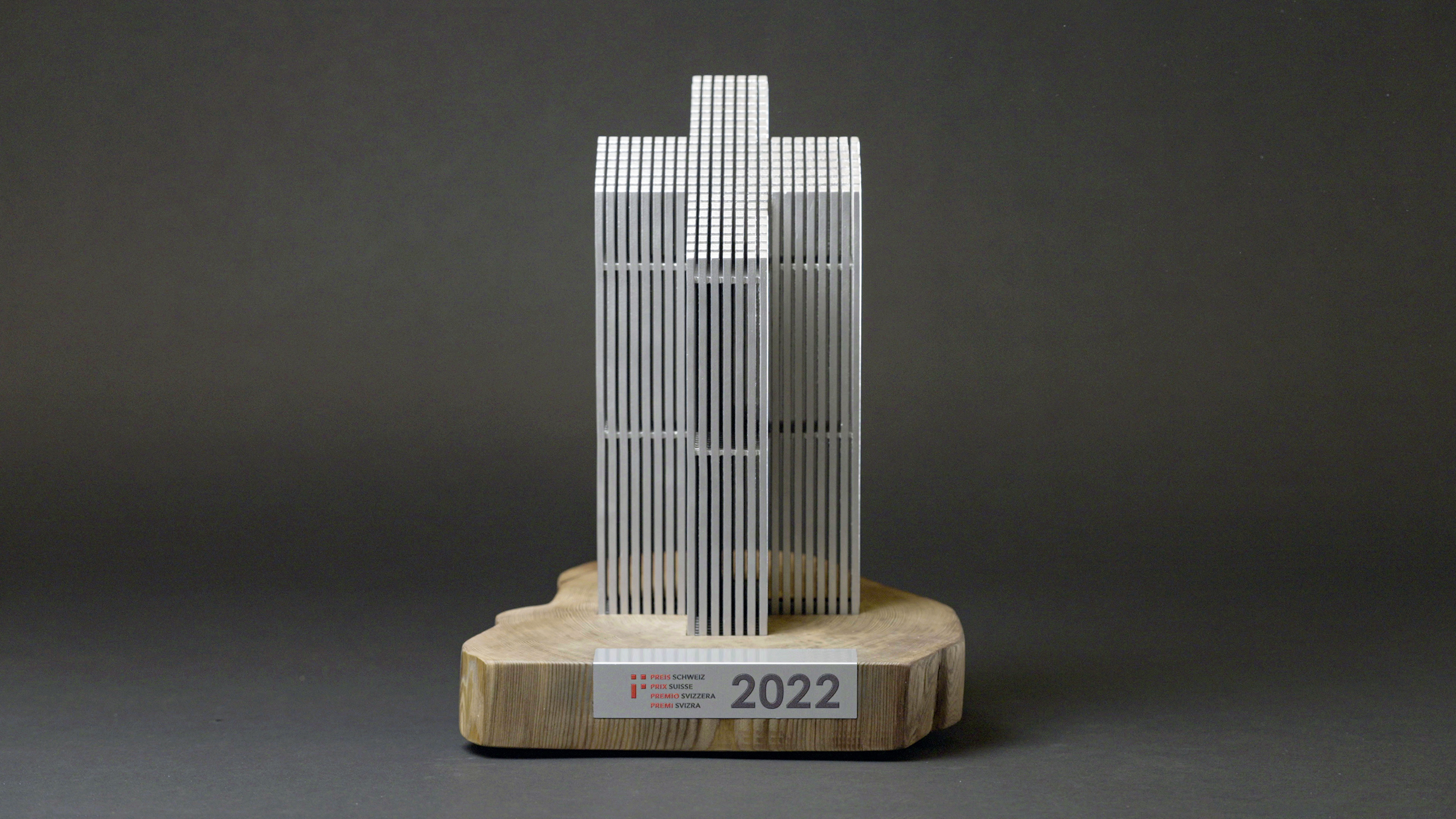 Martine Clozel
Doctor, scientist, entrepreneur
On Saturday, November 12, 2022, the "Prix Suisse" was awarded to Martine Clozel during a grand gala dinner of the Initiative Schweiz at the Kursaal Bern. The Prix Suisse, a national award presented for only the second time, is the highest honor for outstanding achievements in Switzerland.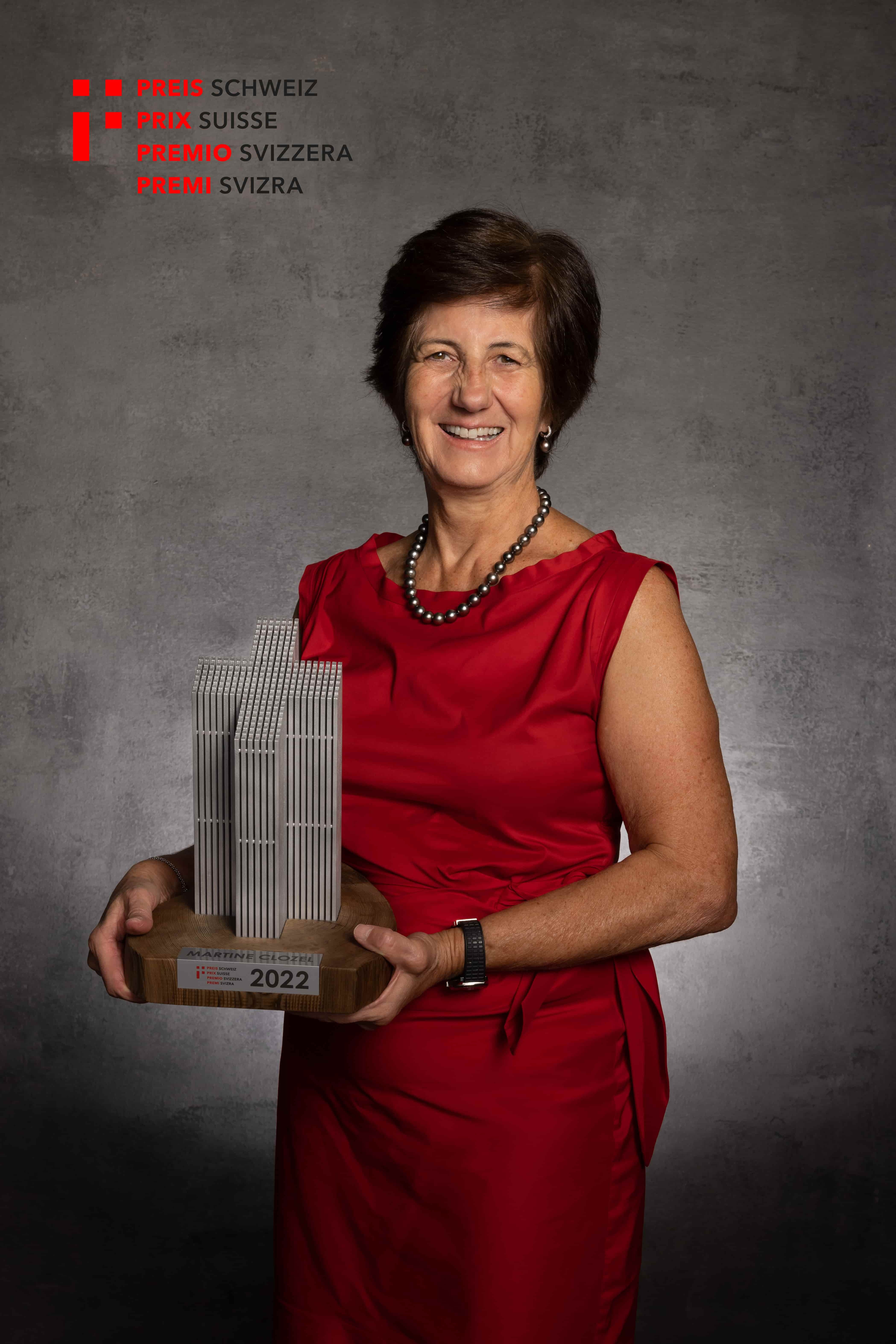 "
Martine Clozel would have deserved a prize for every single facet of her multifaceted work. The sum of all her work is greater than what she has achieved as a doctor, entrepreneur and researcher in their respective fields. An incredibly impressive woman.
Irène Kälin - National Council President 2022
Portrait Martine Clozel
The President of the National Council, Irène Kälin, presented the Prix Suisse to the researcher Martine Clozel on Saturday evening in front of around 350 invited guests from business, science, politics and sport in the Kursaal in Bern.
Martine Clozel is a doctor, scientist, and an entrepreneur. Through her scientific research, Martine's discoveries have resulted in several new drugs that have changed the lives of hundreds of thousands of patients.  Martine co-founded Actelion in 1997 and more recently, Idorsia in 2017, which builds on the 20 years of heritage of drug discovery.
We congratulate Martine Clozel on being awarded the Prix Suisse 2022.
Projects & Partners
In 2022, Initiative Switzerland participated in two projects and launched the partnership with Switzerland Innovation.
The professional championships in entrepreneurship were launched at SwissSkills 2022. EntrepreneurSkills is the perfect partner to promote entrepreneurship early in young professionals and we are a proud partner.
With Connexa Helvetica, the Swiss Initiative together with Switzerland 2291 launched a project to strengthen discourse and dialogue across generations in all language regions. The four events showed how a fire can be lit through dialogue and how much can be created as a result.
Switzerland Innovation is a new partner of the Swiss Initiative. Together they promote the innovative strength and the business location of Switzerland.
.
More about the projects
Highlights of the Night
Our guests can find further pictures in our online gallery (password protected)